The conference is already set…
2020 IRS REPRESENTATION CONFERENCE
November 19-20, 2020 | Mohegan Sun Casino & Resort, CT
EARLY

REGISTRATION IS OPEN TO JOIN US FOR THE EVENT IN-PERSON OR VIA LIVE WEBCAST!
days

hours

minutes

seconds
REGISTER NOW FOR ONLY:
FRIDAY:

$179 EARLY BIRD! ($199 after 12/31/19)
THURSDAY:

$35 with Friday Program
CLICK THE LINK BELOW TO REGISTER NOW!
HOTEL ACCOMMODATIONS
Book a room at Mohegan Sun while the room block still has availability!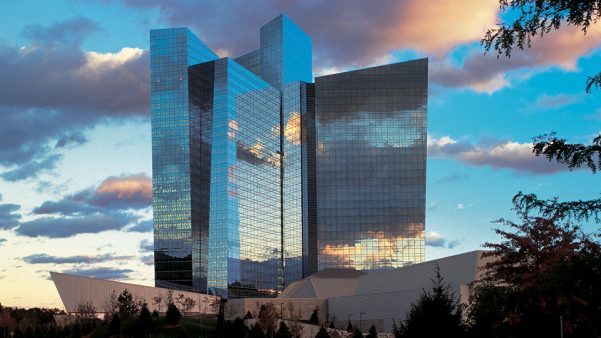 Want to stay at Mohegan Sun during the conference?
The conference room block fills quickly, so act now if you want to reserve a room at the hotel at our special rate. Click on the link below. Rooms fill up quickly!
Don't forget!
The Thursday LITC Workshop is NOT at Mohegan Sun. The workshop is being hosted by Quinnipiac University School of Law in North Haven, CT.
Quinnipiac University School of Law
370 Bassett Rd
North Haven, CT 06473
(click for map)
Schedule: Thursday, November 19, 2020
LITC (Low-Income Taxpayer Clinic) Workshop
Quinnipiac Law School, North Haven, Connecticut
Opening Remarks / Housekeeping Items
The IRS Collection Process: From Tax Return Filing to Offer Acceptance
Hardship in IRS Collection Cases
What Does the IRS Have? How to Make a Freedom of Information Act (FOIA) Request and Why
Schedule: Friday, November 20, 2020
IRS Representation Conference
Full-Day Conference, Mohegan Sun Casino & Resort
Resolve Your Tax Problem Day!
Opening Remarks / Housekeeping Items
Ethical Issues When Representation the Accountant in an IRS Service Investigation (Ethics)
199A Update: Where Are We Now?
Track A – Dealing with the Undocumented Worker
Track B – Micro-Captives and Conservation Easements: The Fine Line Between Good Tax Planning and Tax Evasion
Track A – Payroll Tax Enforcement 2020
Track B – The Exam Process from Opening Letter to Closing Agreement
Track A – Out for Money and Blood? How to Bring a Whistleblower Case
Track B – The Ins-and-Outs of Installment Agreements
Track A – Where to Go When the IRS Train Goes Off the Rails
Track B – Docketed vs. Undocketed Appeals: A Look at the Case from IRS Counsel and Appeals Perspective
CONFERENCE BROUGHT TO YOU BY:
THURSDAY, NOVEMBER 19, 2020
LITC WORKSHOP
FRIDAY, NOVEMBER 20, 2020
IRS REPRESENTATION CONFERENCE

The New England IRS Representation Conference is sponsored by the Green & Sklarz Foundation Trust, a 501(c)(3) organization which was formed to support charitable work in the greater New Haven area.  The Foundation supports work with other charitable organizations to support local charitable institutions and low income taxpayer clinics.  All profits of the New England IRS Representation Conference are donated to our local Low Income Taxpayer Clinics and other New Haven based charities.